Product Life Cycle Discussion
Choose a product that's in the maturity stage of the Product Life Cycle (PLC) that needs to be reinvented. Product Life Cycle Discussion. Explain your answer and how you as a manager would either reposition it or make changes to extend the maturity stage.
Let's use a conventional, non-smart mobile phone as an example of a product in the Product Life Cycle (PLC) that has matured. The market for this product has reached saturation in the mature stage, and the sales growth rate has begun to decline. Customers are searching for newer, more sophisticated solutions due to the fierce competition, such as smartphones with various features and functionalities.
As a manager, I would concentrate on the following tactics to innovate the conventional non-smartphone mobile phone and advance its maturity stage: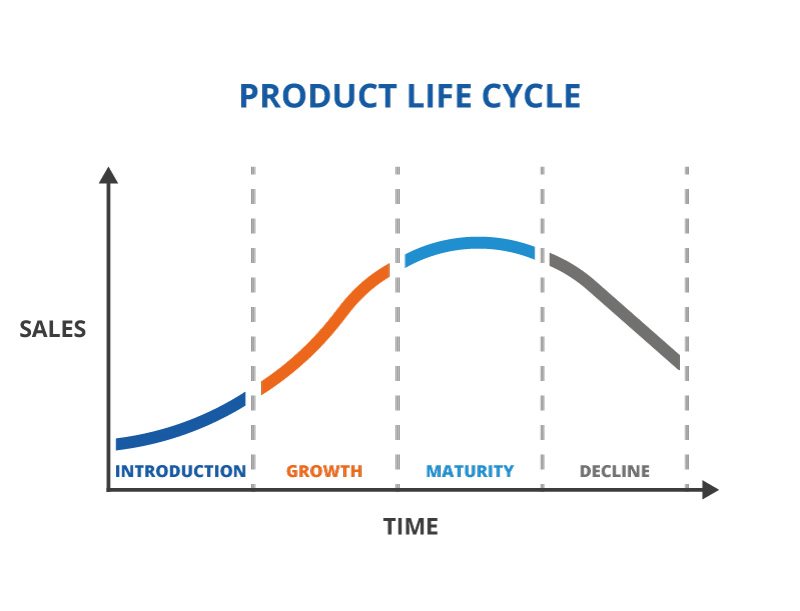 Technology Upgrade:

The initial stage would introduce improvements to enhance non-smartphone capabilities and functionalities. To match the demands of contemporary consumers, the phone's display, camera, and battery life, for instance, could be improved.

Redesign the phone to make it more appealing to the target market in terms of design and aesthetics. Size, shape, colour, and materials should all be considered while designing a new and appealing appearance.

Offer value-added services that go beyond the essential functions of the phone. Affordable data plans, access to social networking applications, or bundled content offerings like music or video streaming are some examples of this.

Determine niche markets where a non-smartphone may still be in demand using market segmentation. For instance, senior citizens or those seeking simple communication without the complexity of cell phones.

Rebranding the product and creating an effective marketing campaign to highlight its distinctive selling characteristics are marketing and positioning strategies. To target particular customer segments, emphasise non-smartphone dependability, toughness, and simplicity.

Price plan:

 Modify your pricing plan to provide competitive rates or package discounts that draw clients who may be price-conscious or seek more straightforward, cost-effective solutions.

Distribution Channels:

 You can widen or improve your distribution channels to reach more prospective customers. Look into opportunities in developing nations where smartphone adoption may still be low.

Customer support:

 Deliver top-notch services to foster client loyalty and uphold a strong brand reputation.

Sustainability Focus:

 Include ecologically friendly features in the phone's design and production to appeal to users who care about the environment.
By implementing these tactics, the non-smartphone can be repositioned to target a certain market sector and advance in maturity. The secret is concentrating on the qualities that make the product special and valuable while adjusting for shifting market dynamics and customer preferences.